Caring for seniors is perhaps the greatest honor and most important responsibility we have. Those who have walked before us have contributed so much and made possible the life we enjoy.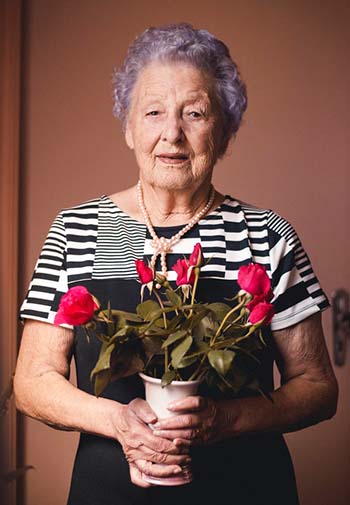 Our variety of Senior Support Services helps older adults maintain independent and enhance the quality of their lives.
Our compassionate geriatric, licensed staff of social workers, provide in-home mental health services, case management, caregiver support, and community resource information and assistance.
Our volunteer corp. is dedicated to our values of inclusivity, engaging with older adults through:
For more information about receiving or volunteering for Senior Services, please contact Shaina Sherman at SSherman@Jewishfamilysvc.org or 908-725-7799 x110.
Senior Support Services are provided with support from the Jewish Federation of SHW, Susan and Steve Darien Fund for Senior Services, the Betty and Joe Harris Memorial Fund, ERS Family Fund, The Fred C. Rummel Foundation, The Blanche and Irving Laurie Foundation, The Sadie Sussman Fund for Independent Senior Living, Somerset County Office on Aging and Disabilities, the Wallerstein Foundation for Geriatric Life Improvement and our committed network of individual donors.
Holocaust Survivor Assistance Program
Through grants from the Conference on Jewish Material Claims against Germany and the State of New Jersey, JFS is able to help Holocaust survivors through our Holocaust Survivor Assistance Program.
Geriatric Assessment
Geriatric assessments include activities of daily living, day to day functioning, relationships, mental health and physical health concerns and home care needs, financial and transportation needs.
Mental Health Counseling
Counseling is available for those seniors coping with psychological problems, depression, anxiety, problems in relationships and loss and bereavement.
Caregiver Support
Caring for an elderly loved one can be stressful. JFS offers individual counseling and group support for caregivers.
Care Management
Care Management includes supportive counseling, problem solving, caregiver support, resource information and linkage to community services as needed.
Senior Friendly Visitor Program
The Senior Friendly Visitor Program is designed to provide in-home support, information, and advocacy to Somerset County families and frail, isolated seniors in Somerset or Hunterdon counties.
Senior Shopper Program
The Somerset County Senior Shopper Program is designed to assist individuals ages 60 and over who are homebound due to acute or chronic illnesses or disability. Community volunteers will provide weekly grocery shopping, food delivery and visiting services with the primary purpose of enabling older persons to maintain themselves in their place of residence by removing barriers to their care and well-being. This service is funded by and requires a referral from the Somerset County Office on Aging and Disability Services.
Good Deeds Corps
JFS Good Deeds Corps volunteers are screened, trained and matched with seniors living in the community who need assistance with transportation to medical appointments, light home maintenance, meal planning and preparation (especially during or following a health related event), telephone reassurance, help with a specific task.
Information and Community Linkage
Sometimes the right piece of information can makes all the difference. JFS has experienced staff to provide up to date information on community resources for older adults and their caregivers.