Debra Rimmer, LCSW
Senior Friendly Visitor Program Coordinator
908-725-7799 x119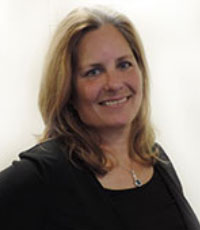 Debra Rimmer, LCSW, is a Licensed Clinical Social Worker in NJ and Texas. She received her (BSW) Bachelor in Social Work from SUNY/Albany, and Masters degree in Social Work (MSSW) from the University of Texas/Austin.
Throughout her 20+ year career as a Social Worker in the US. and Canada, Debra has worked with clients who have a variety of life challenges including mental health issues, adoption, post adoption, critical and chronic illness, dementia, abuse, anxiety, depression, stress, trauma, compassion fatigue, grief and loss and pet loss/bereavement. She has also created and facilitated a pet loss and bereavement group while in Austin, Texas.
Debra provides supportive counselling for youth, adolescents, families, adults, and elder adults. She is highly skilled, and works with her clients with a compassionate, kind and strengths based approach- striving to first understand their perspective, and then support and empower them to work towards comfort with growth and change.