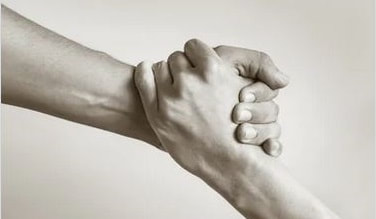 October 2021
Dear Friend,
We are asking you to join with us, once again, so we can continue to help those most in need in the community. Donations to our Friends Campaign directly supports our programs and services that help individuals and families who are struggling locally here in Somerset, Hunterdon and Warren Counties.
We are committed to the mission of JFS – "to preserve and strengthen the quality of individual, family and community life based on Jewish values". We believe that our Jewish values of integrity, working together for the common good, humility, gratitude, hope, inclusion, renewal, service transcend to all, and serve as the foundation of a strong inclusive culture of JFS. We strive to provide quality programs and services to all who come to us in need. To continue to do this we need your support. The Pandemic is gradually ending but community needs will continue and JFS needs to be there to help.
Please join with us and support our programs and services helping all those in need in the community
Holocaust Survivor Support Program
The Betty and Arthur Roswell Family Counseling Center
Expanding Horizons Special Needs Programs
Career Counseling Services
Senior Services
Family Mentoring and Volunteer Services
The Evan Jaffe Memorial Fund for Emergency Financial Assistance & Hebrew Free Loan Program
Ohr Tikvah-Light of Hope Community Outreach

Become a Friend of JFS & Make a Difference
Your donation this year will help to cover the costs of in-person and tele-therapy for those without insurance, the return of in-person home visits to frail seniors and Holocaust survivors, social learning groups for kids struggling with peer relationships, career counseling for those displaced by the pandemic and increased demand for Emergency Food Assistance as more and more people find themselves losing ground in the current economy.
Alex Marcus, MD
President
David Singer
Friends Co-Chair
Jerry Starr, LCSW
Executive Director