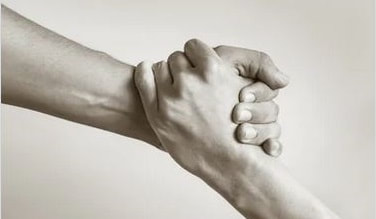 November 2020
Dear Friend,
We Need Your Support.
As we do each year, we ask that you donate to JFS to support the work we do in the community. This year, more than ever, our services are needed to help:
Families in need of emergency food assistance
All those in need of Career Counseling after being downsized due to the pandemic
All of those feeling depressed and anxious living through this difficult time and in need of mental health counseling
The homebound and isolated older adults and holocaust survivors who are struggling to stay healthy while they are separated from family and friends and are in need of companionship and other social supports provided by JFS.
We also need help to cover the additional expenses adapting to Tele-Therapy, including the purchase of additional laptops and other technology to connect to those in need.
We are committed to providing the necessary services and programs that will support those most impacted, both financially and emotionally, from the fallout of the pandemic. We need your support to deliver on this commitment.
Your donation to our Friends Campaign will directly support our programs and services that help struggling individuals, families and the elderly.
During the ongoing Pandemic, JFS is continuing to offer the following programs and services while adhering to safety guidelines:
Holocaust Survivor Support Program
Expanding Horizons Special Needs Programs
The Betty and Arthur Roswell Counseling Center
Senior Services
Career Counseling Services
The Evan Jaffe Memorial Fund for Emergency Financial Assistance - Hebrew Free Loan Program
Ohr Tikvah-Light of Hope Community Support
Family Mentoring and Volunteer Services
Become a Friend of JFS Today & Make a Difference
Alex Marcus, MD
President
David Singer
Friends Co-Chair
Jerry Starr, LCSW
Executive Director